26-årige israelsk-amerikanske Elan Ganeles blev i aftes dræbt i terrorangreb tæt på byen Jeriko som kontrolleres af de palæstinensiske myndigheder (PA) i Judæa og Samaria (Vestbredden). Ganeles var rejst til Israel fra USA for at deltage i et bryllup, skriver Times of Israel.
USA's ambassadør i Israel, Tom Nides, bekræfter, at en amerikansk statsborger er blevet dræbt og siger i erklæring, at han beder for de efterladte. Ganeles boede i USA og havde dobbelt statsborgerskab.
Ifølge Israels forsvarshær (IDF) ankom en gruppe bevæbnede palæstinensere i en bil til motorvejen Route 90, tæt på militærbasen Nevo. De palæstinensiske terrorister skød mod en israelsk ejet bil. Efter terrorangrebet kørte terroristerne videre og skød mod yderligere to biler.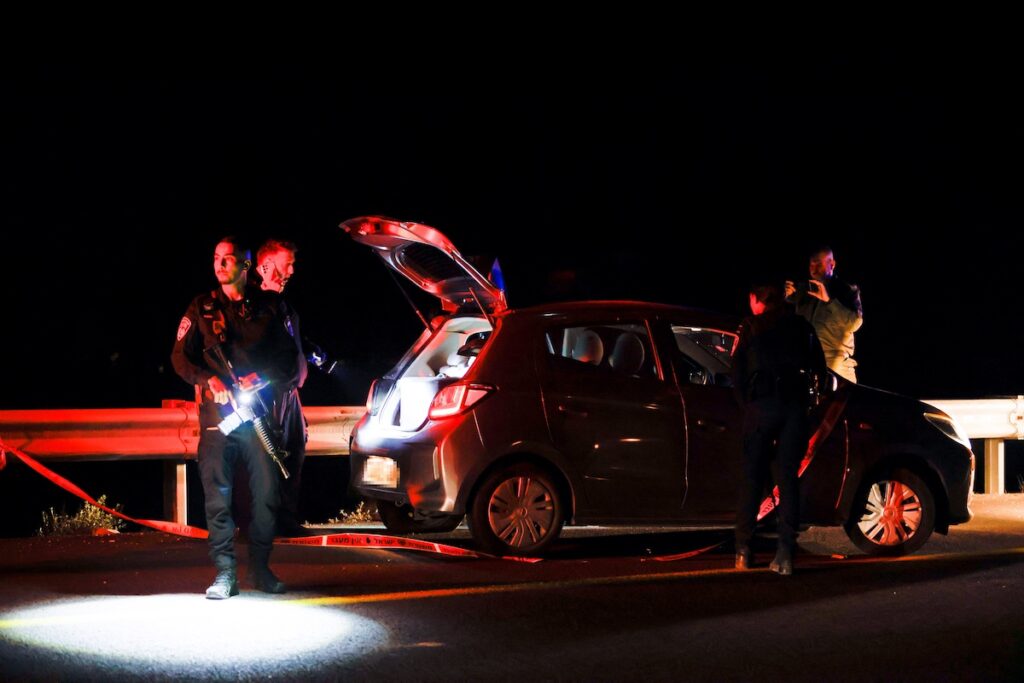 Israels redningstjeneste Magen David Adom rykkede ud til stedet og fik i første omgang anmeldelse om at der var sket et trafikuheld. Da redningspersonale ankom til stedet, fandt de Ganeles kritisk såret med skudsår. Han blev bragt til et hospital i Jerusalem, hvor det senere blev bekræftet, at han var død af sine kvæstelser.
Udover de psykiske skader, kom de øvrige bilister ikke fysisk til skade ved terrorangrebet.
I et andet skudangreb i Judæa og Samaria i aftes blev en israelsk families bil beskudt tæt på byen Qusra. Chaufføren, en ung kvinde, blev lettere kvæstet af glasskår. Hendes tre små børn, der var i bilen, bliver behandlet for traumer. Der blev affyret mindst fire skud mod bilen.
Terrorangrebene er de seneste i flere voldelige uroligheder i Judæa og Samaria i løbet af de seneste dage. Søndag blev to israelske brødre skudt og dræbt af terrorist mens de sad fast i trafikken – også 19-årige Yigal og hans storebror, 21-årige Hillel Yaniv blev dræbt mens de sad i deres bil ved den palæstinensiske by Huwara. En gruppe besættere satte ild til boliger, biler og forretninger i byen som hævn over terrorangrebet. En palæstinenser blev dræbt og flere blev såret.
Israels premierminister Netanyahu og præsident Herzog har fordømt optøjerne på det kraftigste.
Terroristerne som begik de tre terrorangreb er fortsat på fri fod. Store IDF-styrker leder efter terroristerne.
I 2022 betalte 32 israelere med livet for palæstinensisk terror – året blev det blodigste siden 2008.
I skrivende stund har mindst 14 israelere betalt med livet i terrorangreb i 2023.