Ifølge en undersøgelse udført af Adler-Instituttet i Kfar Saba, har israelske par ofte sex. Studiet, som foretages én gang årligt, har undersøgt sexvanerne hos mere end 500 gifte par med mindst ét barn, skriver avisen Jerusalem Post.
Undersøgelsen har påvist at omtrent halvdelen af parrene (47%) har sex mindst én gang om ugen, hvilket er mere end i hovedparten af landene i vesten.
Et tilsvarende studie på mere end 20.000 amerikanske par foretaget af doctor David Schnarch viste, at blot 26% har parrene havde sex én eller to gange om ugen. De fleste par som deltog, sagde at de kun havde sex én til to gange om måneden.
Ifølge Adler-studiet har 8,8% af de israelske par sex tre til fem gange om ugen, mens 4% har sex hver dag og ca 18% har sex mindre end én gang om ugen.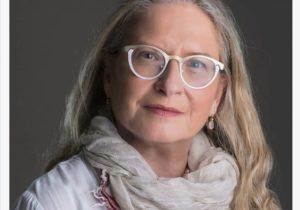 Den højere sexfrekvens blandt de israelske par er muligvis også årsagen til, at de får langt flere børn end i andre vestlige lande? Israel har en fødselsrate på 3,11 fødsler per kvinde. Til sammenligning ligger fødselsraten på 1,80 per kvinde i USA, 1,50 i Tyskland, 1,35 i Italien, 1,72 i Norge mens den i Danmark ligger på 1,71.
Undersøgelsen viser også, at de fleste israelske par trives i deres forhold. 80% af de israelske par trives i parforholdet og kan lide at tilbringe tid med deres partner.