Israels forsvarshær (IDF) mistænker den iransk-støttet libanesiske terrororganisation Hizbollah stod bag en vejbombe på en motorvej i det nordlige Israel den 13. marts. En israelsk-arabisk mand som kørte forbi da bomben eksploderede, blev alvorligt såret, skriver Times of Israel.
Bomben var blevet placeret langs motorvej 65 i det nordlige Israel. Bomben eksploderede mens 21-årige israelsk-arabiske Shareef ad-Din fra den arabiske by Salem kørte forbi – Shareef blev alvorlig såret.
Motorvejen var lukket i lang tid efter terrorangrebet og detaljerne omkring angrebet blev holdt skjult af hensyn til efterforskningen som ledes af Israels interne efterretningstjeneste Shin Bet.
Terrorangrebet ses som meget usædvanlig, fordi bomben ikke bestod af den type sprængstof, som palæstinensiske terrorister normalt bruger. Shareefs bil blev ramt af granatsplinter fra en afstand på knap 30 meter.
Efter eksplosionen blev flere veje i området spærret af, og soldater begyndte at lede efter den mistænkte, der havde plantet bomben.
Flere timer efter bomben eksploderede, spottede israelske soldater en bil med den mistænkte libanesiske terrorist tæt på den israelske landsby Ya'ara, som ligger tæt på grænsen til Libanon.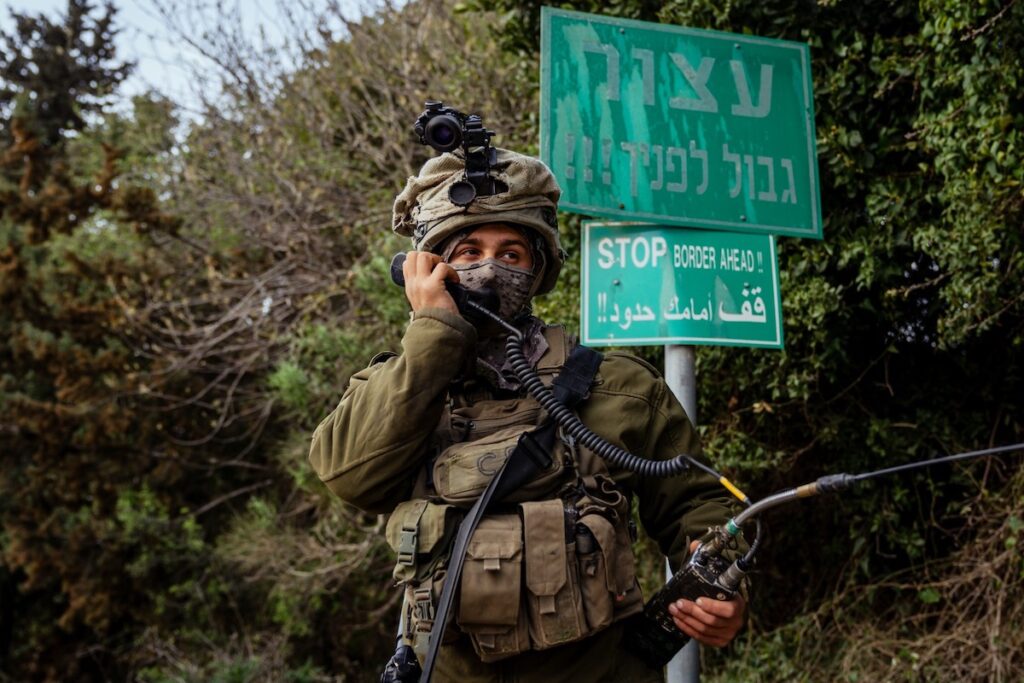 Kort efter blev den mistænkte terrorist skudt og dræbt af israelske soldater. Israels forsvarshær udtaler, at den mistænkte «udgjorde en stor trussel» mod sikkerhedsstyrkerne, og at han var iført et bombebælte.
Israels forsvarshær (IDF) mistænker at terroristen havde planlagt også at sprænge sig selv i luften i et selvmordsangreb med sit bombebælte.
IDF udtaler at der også blev fundet flere våben i terroristens bil: – Ved at neutralisere terroristen forhindrede vi endnu et angreb, udtaler IDF.
IDF udtaler at den mistænkte terrorist som menes at have handlet på vegne af terrororganisationen Hizbollah, krydsede natten til søndag grænsen fra Libanon og placerede bomben ved motorvejen.
Det efterforskes fortsat hvordan det lykkedes terroristen at komme ind i Israel og hans forbindelse til Hizbollah. Der arbejdes nu på at bygge en sikkerhedsbarriere mod Libanon som erstatning for et ældre hegn. Det nye hegn forventes at stå færdig om et par år.