Strategi- og sikkerhedsminister Gilad Erdan (Likud) kom i går med nedenstående erklæring i forbindelse med det israelske politi og soldater i går, rev 10 ulovligt opførte palæstinensisk-ejede ejendomme ned i Wadi Al Hummus i kvarteret Sur Baher i Jerusalem, skriver Times of Israel.
"Dagens nedrivning af de ulovlige og hovedsageligt ubeboede bygninger i Wadi Al Hummus i landsbyen Sur Baher, Jerusalem, blev godkendt af den israelske højesteret, idet den bestemte, at de ulovlige bygninger udgør en alvorlig sikkerhedstrussel og kan være et skjulested for selvmordsbomber og andre terrorister. Ved at skjule sig blandt den civile befolkning, bringes både civile og sikkerhedsstyrkernes liv i alvorlig fare. Rettens afgørelse er utvetydig, dem som opførte husene nær sikkerhedsbarrieren, vidste, at det var forbudt at bygge i det område. Alligevel tog de loven i egne hænder. "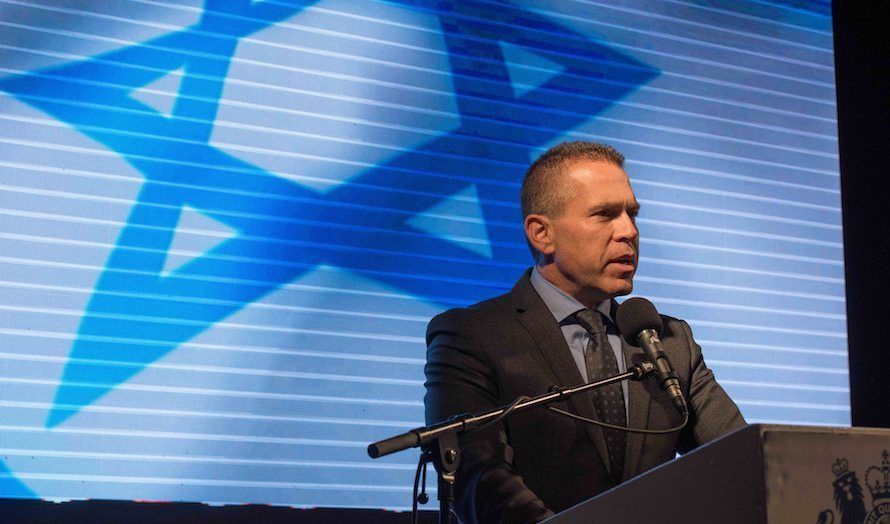 Det meste af Sur Baher ligger i Israel, mens Wadi Al Hummus ligger uden for bygrænsen og derfor er det en del af Vestbredden. Selvom Wadi Al Hummus er på den israelske side af sikkerhedsbarrieren, har de palæstinensiske myndigheder ansvaret for beboerne der, skriver Times of Israel.
De palæstinensiske myndigheder har protesteret over afgørelsen. I en erklæring fra PAs præsident Mahmoud Abbas 'kontor står der: "Ansvaret for denne alvorlige eskalering hviler på Israel. Det her er en del af "Århundredets Aftale", hvis formål det er at afslutte den palæstinensiske sag."