I dag blev palæstinenseren Nur al-Din Shinawi idømt til 23 års fængsel for i 2018 at begå et knivterrorangreb mod israelsk teenagepige som han forsøgte at myrde med knivstik.

Udover fængsel blev Shinawi også dømt til at betale over 500.000 kroner i erstatning til sit terroroffer, skriver Times of Israel.
Shuva Malka var 18 år og på vej til eksamen da hun blev knistukket af Nour al-Din Shinawi ved en busstation i byen Afula som ligger i Nord-Israel. Efter hun blev stukket, formåede hun at bede om hjælp ved en lokal kaffebar, hvor hun kollapsede og kom på hospitalet i kritisk tilstand.
Shuva overlevede knivterrorangrebet og Shinawi blev fanget kort tid efter han begik angrebet.
Shinawi er fra byen Jenin i Judæa og Samaria som er under de palæstinensiske myndigheders kontrol og er en kendt terrorredde. Ifølge tiltalen kom han ind i marts 2018 i forbindelse med en tur og forblev herefter ulovligt i landet. Han begyndte at arbejde i anlægsbranchen og besluttede på et tidspunkt at han ville knivstikke en religiøs jøde eller en israelsk soldat og fik fat i to knive.
Shinawi fortalte efterforskerne at Malka, der var religiøst klædt (dvs lang nederdel/kjole og lange ærmer), lignede en «bosætter», derfor besluttede han sig for at angribe hende. Han nærmede sig hedne bagfra og stak hende 9 gange med kniv i overkroppen. Han løb fra stedet da han regnede med at hun var død.
Da Shinawi indså at politiet var efter ham, planlagde han også at knivstikke og dræbe politiet. Da han ville angribe politiet med en kniv i hånden, blev han skudt i benet og anholdt.
Under forhør fortalte Shinawi at han hedede israelere fordi to af hans venner var blevet dræbt udenfor Nablus i Judæa og Samaria i 2015 da de forsøgte at knivstikke israelske soldater.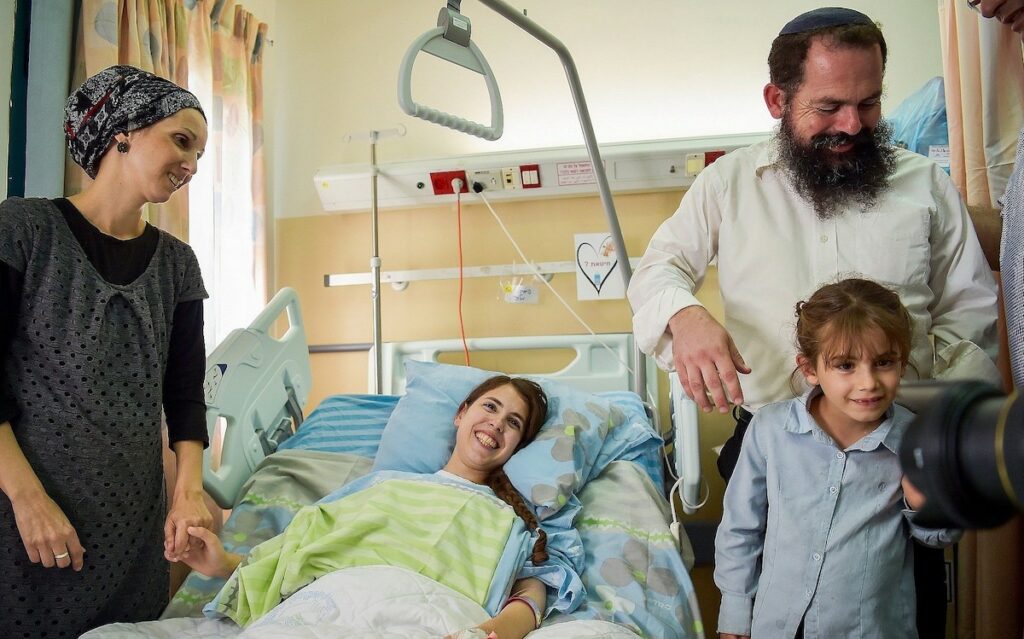 I dag er Shuva 22, gift og har børn. Men fysisk og psykisk er hun ikke som hun var før terrorangrebet. Shuva har vejrtrækningsbesvær, permanente smerter og hendes krop kan ikke hvad den kunne før.