Samer Arbid blev ansat og tilknyttet to palæstinensiske organisationer, der har modtaget de norske skatteyders midler i de senere år.

En af de organisationer Arbid har arbejdet for hedder Addameer. Ifølge NGO Monitor modtog Addameer i perioden 2014-2017, 498,700 dollars fra Danmark, Sverige, Schweitz og Holland (se hele oversigten her).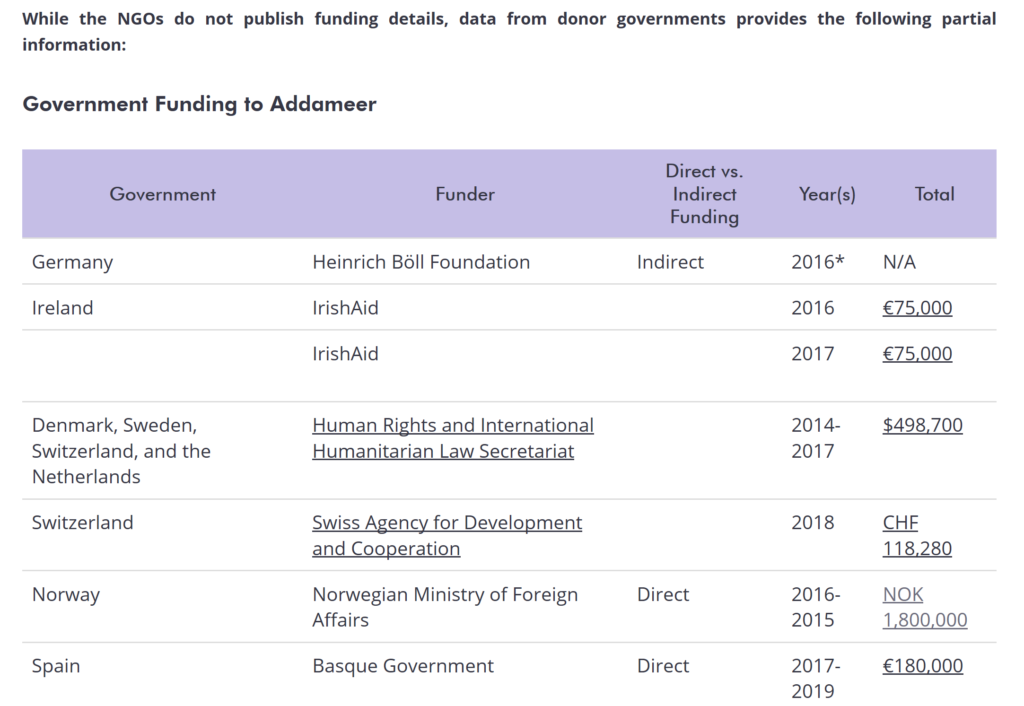 Addameer har tætte forbindelser til Popular Front for the Liberation of Palestine (PFLP) som står på terrorlisten hos EU, USA, Canada og Israel. PFLP stod bag terrorangrebet mod Rina. PFLP har også stået bag flykapringer, selvmordsangreb, terrorangreb mod civile og anden terroraktivitet.

I august blev Arbid barnemorder, efter han ifølge IDF udløste sprængstofferne, der dræbte den 17-årige Rina Shnerb og sårede hendes bror og far.

Den 16. oktober offentliggjorde den officielle palæstinensiske avis Al-Hayat Al-Jadida en tegning, der sammenlignede Arbid med Jesus.



-Arbid, som er medlem af terroristorganisationen PFLP, blev indlagt i to uger kort tid efter hans arrestation, og de palæstinensiske myndigheder hævder, at det var som et resultat af forhør. Efter han blev såret af jøder, offentliggjorde den officielle PA-avis en tegning, der skildrede terroristen som Jesus på korset, skriver Palestinian Media Watch.

Det er en velkendt palæstinensisk propaganda, hvor Jesus skildres som den første palæstinensiske "martyr", og terrorister og børnemordere beskrives som helte.