Ifølge amerikanske kilder har Rusland modtaget første leverance af iransk-producerede kampdroner som Rusland vil bruge i deres krig mod Ukraine. De iranske droner blev fragtet af russiske fly fra Iran tidligere på måneden.
Alt tyder på at Rusland ikke er tilfreds med Irans droner, ifølge udenlandsk efterretning og dronerne er efter sigende fyldt med flere alvorlige tekniske fejl, skriver Times of Israel.
Russiske operatører bliver fortsat oplært i Iran i at bruge kampdronerne. De iranske kampdroner bruges til luft-til-jord angreb, elektronisk krigføring og finde mål på slagmarken i Ukraine.
Ifølge amerikansk efterretning har Iran stået klar til at forsyne Rusland med flere hundrede kampdroner. I Irans første leverance til Rusland, blev der leveret Mohajer-6 som er en overvågnings- og kampdrone som kan bære fire præcisionsstyrede raketter. Derudover har Iran leveret to typer Shahed-droner:
Shahed-129, er en drone som menes at være baseret på den israelske drone Hermes 450, den amerikanske MQ-1/9 Predator, og Shahed-191 som er en stealth drone udviklet af den amerikanske drone RQ-170, som Iran i 2011 formåede at tage kontrol over og fange med cyberteknologi.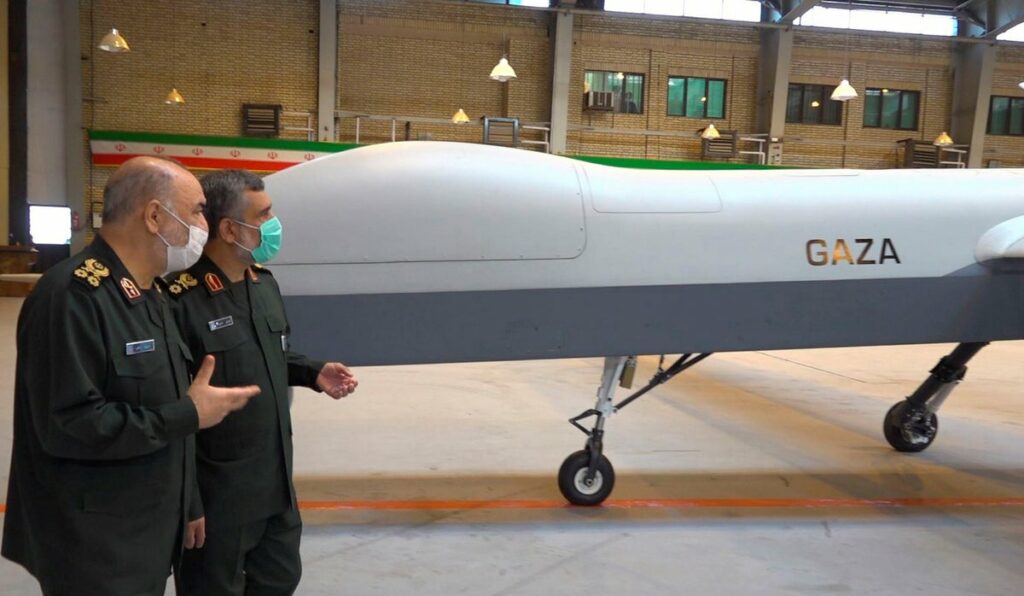 Dronerne anses for at være Irans bedste militærdroner, udviklet til både angreb og overvågning. Iran har også udviklet en drone kaldet "Gaza". Det vides ikke, om Rusland har købt denne og brugt den i krigen i Ukraine.
Leveringen af ​​iranske droner er det seneste tegn på et tættere militært samarbejde mellem Rusland og Iran – og Ruslands problemer med at skaffe forsyninger. Grundet sanktionerne og vanskelighederne med at skaffe forsyninger har Rusland i stigende grad henvendt sig til Iran som nøglepartner og våbenleverandør.
Aftalen har gjort amerikanerne vrede, som advarede Iran mod at levere våben til Rusland. Modstandere af atomaftalen med Iran siger, at en ophævelse af sanktionerne mod Iran kan styrke Ruslands krigsindsats i Ukraine ved at lade Iran omgå sanktionerne, pålagt Rusland efter deres invasion af Ukraine.